Skip to Content
Front Load Dumpsters
We understand that waste comes in all kinds of shapes, sizes, weights, and quantities so we offer a variety of container types and pickup schedules. Our frontload containers are available in 4, 6, 8, and 10 cubic yard sizes and can be serviced up to six days per week (one pickup per week minimum). Lock bars are available on all sizes to help prevent illegal dumping and casters are available on 4-yard containers for an additional charge. If you aren't sure what size container you need or how often it should be picked up, please contact us and we will be happy to guide you.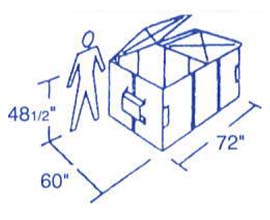 4 Yard Container
Holds approximately 28 bags of garbage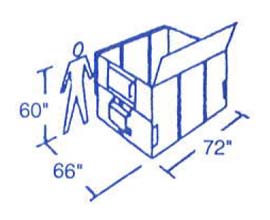 6 Yard Container
Holds approximately 42 bags of garbage
8 Yard Container
Holds approximately 56 bags of garbage
Want to Reduce Your Garbage Bill?
Try recycling! Our sister company, Orlando Waste Paper, provides commercial recycling services to businesses throughout Central Florida. To learn more ask your representative or visit us at orlandowastepaper.com.
Providing Quality Service at Competitive Prices Since 1969